Silvia Piza-Tandlich. "Topsy-turvy".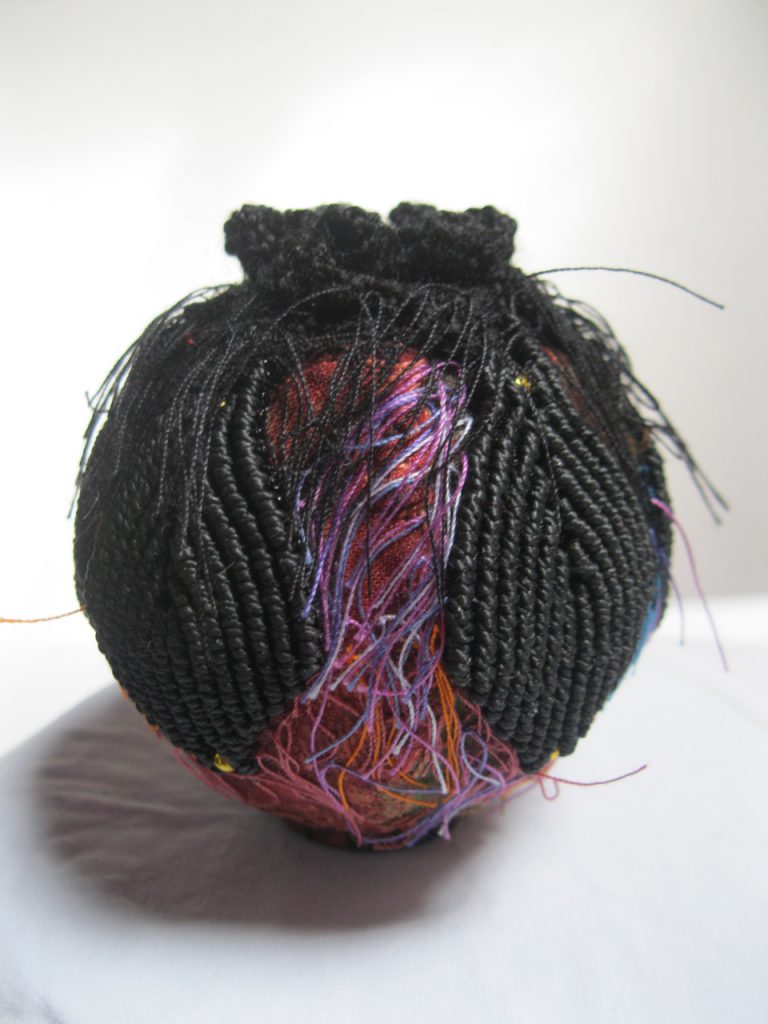 Fabric, cardboard, paint, threads. 7,5 X 7 cm (sphere).
Today's world has become overwhelming in the loudness of human emotion, and what is considered "proper," "appropriate," or "correct".
Fake news, conspiracy theories, coronavirus, political behavior, religious imposition, climate change…it all makes our world topsy-turvy.
My little World may be displayed upside-down, corona-up, of on its side in order to symbolize our crazy times, when anything's possible.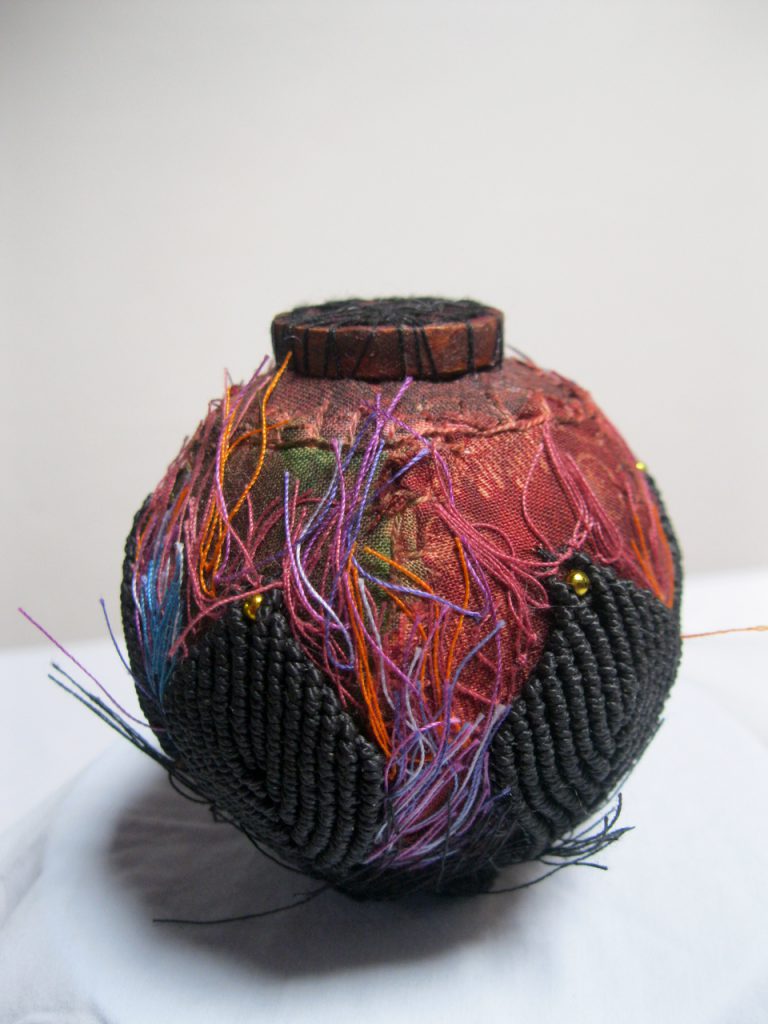 Silvia Piza-Tandlich. "Patas Arriba".
Tela, cartón, pintura, hilos. 7,5 X 7 cm (esfera).
El mundo de hoy se ha vuelto abrumador por la intensidad de las emociones humanas y lo que se considera "adecuado", "apropiado" o "correcto".
Noticias falsas, teorías de conspiración, coronavirus, comportamiento político, imposición religiosa, cambio climático … todo hace que nuestro mundo esté patas arriba.
Mi pequeño Mundo puede mostrarse al revés, corona arriba, o volcado para simbolizar nuestros tiempos locos, cuando todo es posible.