Traveling triennale. Exhibition tours will take place from September 2015 to January 2017 in the following galleries and museums: Slovak National Museum – Historical Museum, Bratislava (Bratislava Castle) Slovak Republic. Tatra Gallery in Poprad, Slovak Republic. Museum Historyczne in Bielsko-Biaüa, Poland Republic. Romero Flóris Müvészeti és Történeti Museum in Györ, Hungary. Moravian Museum in Uherské Hradišté, Czech Republic.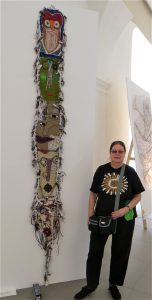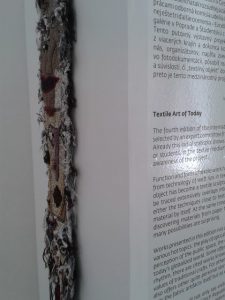 This event is sponsored by the Ministers of Culture of the Visegrad4 countries: Marek Madarik, Minister of Culture of the Slovak Republic; Malgorzata Omilanowska, Minister of Culture of the Republic of Poland; Daniel Hermann, Minister of Culture of the Czech Republic; Péter Hoppe, Deputy Minister for International Cultural Relations, Hungary.
The partners of the project are the Polish Institute in Bratislava; Czech Centre in Bratislava; Balassi Institute – Hungarian Institute in Bratislava; Italian Cultural Institute in Bratislava; and the City of Bratislava, Slovakia.
Curator: Zuzana Šidlíková, PhD