"Ata2" "Ties 2" Silvia Piza-Tandlich
Papel, tela, hilos y lanas. Crochet, cosido, appliqué y quilting. Obra orgánica hecha a mano.
Paper, fabric, threads and yarns. Crochet, stitching, appliqué and quilting. Organic, handmade work.
————————————————————–
Muestra colectiva "Mujeres en el arte" – Collective show, "Women In Art"
Colegio de Abogados, San José, Costa Rica – Costa Rica Lawyers Association
18 al 30 de mayo, 2009 – May 18 to 30, 2009.
Inauguración: 19 de mayo, 18 horas – Inauguration: May 19th, 6:00pm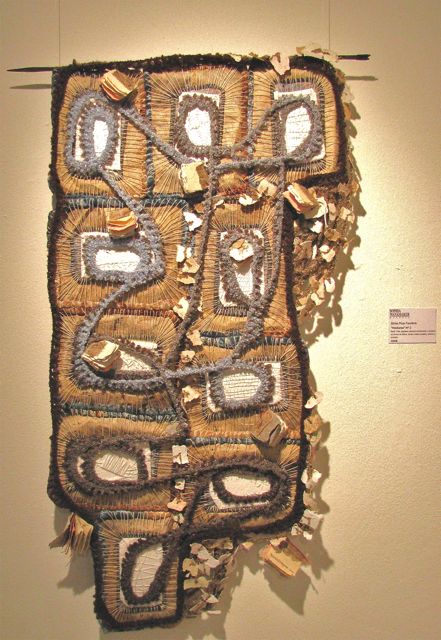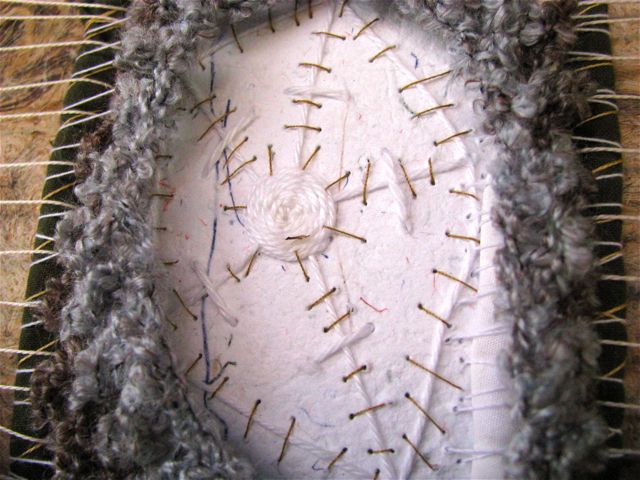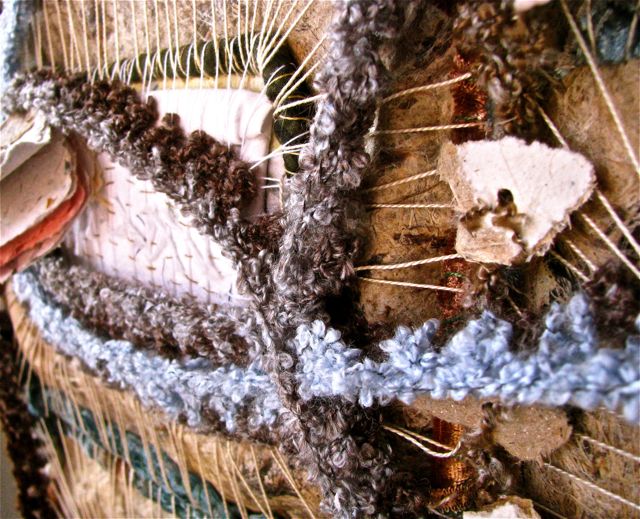 ————————————————————–
Muestra colectiva: "MUJERES EN EL ARTE"
17 de marzo al 23 de abril de 2009
Galería Wanamaker Barrio Dent, Centro Cultural Costarricense Norteamericano – San José, Costa Rica
Collective exhibit: "WOMEN IN ART"
March 17 to April 23, 2009
Main Wanamaker Gallery, Costa Rican-North American Cultural Center, San José, Costa Rica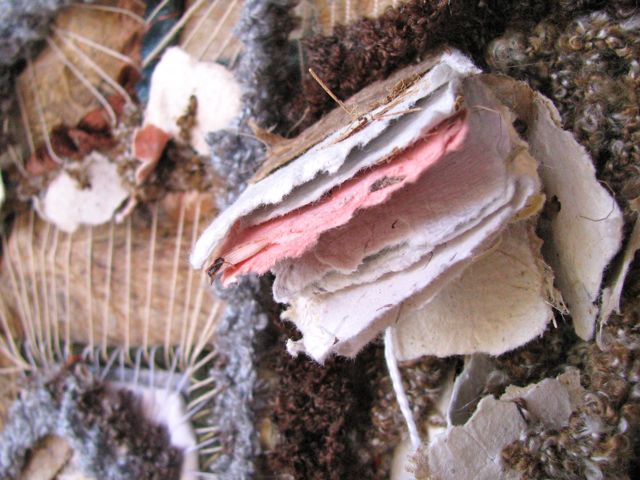 —————————————————
ARBOL DE LA INTERDEPENDENCIA
La Colaborativa Internacional de Fibras bajo la dirección de Jennifer Marsh, ha terminado el Arbol de la Interdependencia, el cual está en exposición en el Festival de Artes Panoply del Parque Internacional Big Springs en la ciudad de Huntsville en Alabama, USA y a partir del 4 de mayo estará en exhibición permanente en el Earlyworks Children's Museum en Huntsville, Alabama, EEUU.
El arbol fue construído por participantes de 23 países y 29 estados de los EEUU. Mide 7.5m de alto X 8m de ancho y tiene más de 7 000 hojas hechas en técnicas textiles. La Galería Octágono hizo 204 hojas.


TREE OF INTERDEPENDENCE
The International Fiber Collaborative under the direction of Jennifer Marsh has finished the Tree of Interdependence, which is on display at the Panoply Arts Festival, Big Springs International Park, Huntsville, Alabama, USA and will be permanently displayed at the Earlyworks Children's Museum in Huntsville, Alabama, USA.
This tree was made by participants from 23 countries, and 29 states of the USA. It is 25 feet tall by 26 feet wide and has more than 7,000 leaves made in textile techniques.
Galería Octágono made 204 leaves.
http://www.internationalfibercollaborative.com