Este ha sido uno de los ejercicios más exitosos en desarrollo y expresión de creatividad.
This has been one of the most successful exercises in creativity development and expression.

La Colectiva observó varias de las máscaras Borucas de Silvia, las cuales son monocromáticas.
The Collective observed some of Silvia's Boruca masks, which are monochromatic.

Tres horas más tarde, las siguientes máscaras habían salido de este proyecto:
Three hours later, the following masks had come out of this project: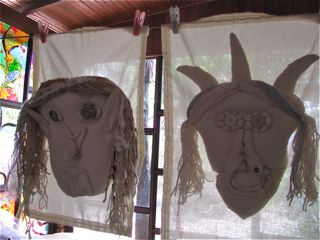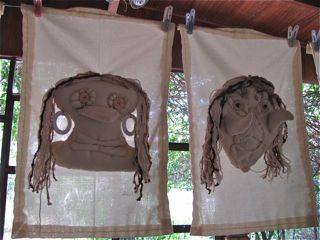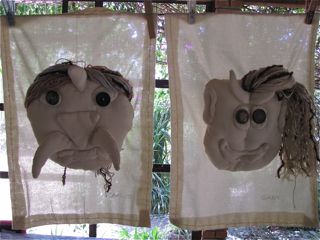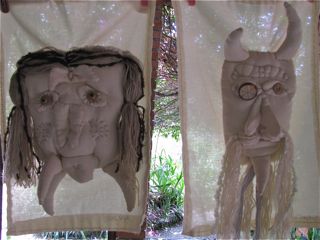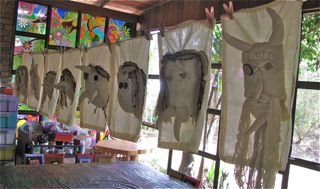 ——————————————————
ESTAS MASCARAS ESTAN EN EXHIBICION EN EL MUSEO NACIONAL DE COSTA RICA HASTA EL 26 DE SETIEMBRE DE 2010.
THESE MASKS ARE ON EXHIBITION AT THE NATIONAL MUSEUM OF COSTA RICA UNTIL SEPTEMBER 26, 2010.