¡Arte al rescate! – Art to the rescue!
He aquí los "guardachunches" que estoy haciendo.
Here I show the junk holders I'm making.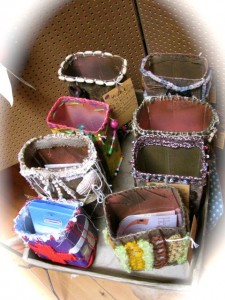 Cada uno tiene un tema diferente. Me toma unas 10 horas terminar cada recipiente, pero tienen una apariencia muy especial.
Each bears a different theme. It takes me about 10 hours to finish each holder, but their appearance is very special.