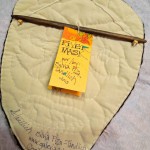 El pasado 1ro de marzo, un grupo e mujeres indígenas inició una larga caminata desde la cabeza del Mississippi hasta el Golfo de México, como abalanza de restauración para el Río.
On March 1st, a group of Indigenous women began their walk from the headwaters of the Mississippi River all the way to the Gulf of Mexico as a healing prayer for the River.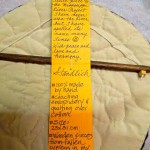 Una gran visión nos llegó a muchas artistas textiles, quienes creemos que las fibras, las puntadas…le harán sanar.
A great vision came to many of us textile artists, who hope the fibres, the stitches…will make the River heal.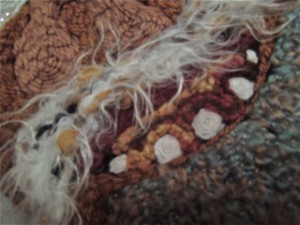 El Mississippi es el segundo río más contaminado de los EEUU. Al llegar al Golfo de México, ya casi no contiene oxígeno.
The Mississippi is the econd most polluted river in the U.S.. At the Gulf of Mexico, it no longer has oxygen!