El auge del textil y su bella fusión mundial
Han pasado unos 130 años de historia textil desde que William Morris nos brindara su movimiento Arts and Crafts, el cual ha continuado aportando posibilidades de expansión a casi todas las artes decorativas y, a través de las mismas, ha llegado a acogerse a las bellas artes. El legado de Morris no es solamente en términos de diseño textil y múltiples habilidades artístico-artesanales, sino que también abraza la fusión de todo talento como herramienta o técnica artesanal hacia una expresión propia y meramente expresiva. Por lo tanto, cada vez que el arte textil ha decaído por alguna razón de índole económica, ha logrado salvarse gracias a un resurgir de la filosofía parecida a la implementada por Morris en los años 1880.
En tiempo presente, sentimos que la crisis económica mundial de los últimos años es acompañada por un cierto temor de que la industrialización global esté creando una distancia deshumanizante entre el diseñador y el creador. A la vez, notamos un gran movimiento hacia lo manual y lo natural, de manera que volvemos a considerar un mayor desarrollo en las "bellas artes decorativas". Con todo esto, aparece una verdadera fusión de artesanías y artes tradicionales, con medios, técnicas y materiales de nuestro tiempo, formando así una fuente ilimitada de posibilidades artísticas. La definición de textil hoy día abarca, incluso, todo lo que "se comporte" como un tejido.
Nunca antes habíamos gozado de tanta libertad en el campo creativo y, para hacer más inmensas nuestras posibilidades de creación, otros géneros artísticos han decidido incorporarle elementos textiles a su obra y viceversa (de otras artes hacia la nuestra). El resultado es la Nueva Fusión del "artesanato": de la mano andan artesanías, artes visuales de todo tipo, la creación indígena, la creación tradicional, la creación histórica, el renacer de las artes bellas decorativas y cualquier forma de técnica combinada que el o la artista se pueda imaginar: todo este nuevo movimiento usando técnicas manuales, digitales o industriales, de manera que la frase "técnicas propias del artista" se está conviertiendo en algo normal en todo el mundo.
Recuerdo con pesar la crítica negativa que recibiera la XIII Trienal de Lodz (Polonia) en el año 2010, por parte del telarista germano-norteamericano Thomas Cronenberg (revista SDA Journal, Vol.35 No.3 2011, página 56), alegando que "a pesar de la impresionante variedad de obras y excelente luz en los tres pisos de galerías renovadas, donde el siglo XIX se enfrenta al siglo XXI en la nueva ala del complejo del Museo [Central de Textiles], la XIII Trienal no parecía reflejar los tiempos en que vivimos. A pesar del trabajo sólido de muchos artistas bien conocidos en círculos textiles, había mucha cosa con sabor regional, tal vez demasiadas participaciones pasadas de moda y desafortunadamente, un buen número de piezas que no deberían estar en una exhibición internacional de este calibre". Por supuesto, es de esperarse que una crisis económica mundial afecte la creación y producción de obras de arte, lo cual se refleja también en sus exhibiciones. Por contraste, tres años después, la XIV Trienal de Lodz 2013 ofreció obras de gran calidad artística y creatividad en el manejo de técnicas, tanto tradicionales como innovadoras. Dicha trienal es el termómetro en arte textil, y marca pautas debido a su carácter de invitación, donde cada creador textil decide libremente qué va a exponer en ella.
Ya en el 2014 hemos podido apreciar muchísima actividad textil, no solamente en el gran número de exhibiciones en todo el mundo, sino también en la increíble fusión de técnicas y los usos creativos que se les dan. La mayoría de los casi 100 museos textiles en todo el mundo, presentan interesantes exhibiciones donde exaltan nuestro pasado y preconizan el futuro. Este año también tuvimos interesantes bienales y exhibiciones en todo el mundo, en su mayoría durante los meses de buen clima y posibilidades turísticas.
A continuación, ofrezco una pequeña muestra de la cartelera textil para los próximos ocho meses, la cual, a pesar de tratarse de meses de invierno en Norteamérica y Europa, tiene mucho que ofrecer.
APROPIARTE
Centro Argentino de Arte Textil
5 Sept – 26 Sept., 2014
Buenos Aires, Argentina http://www.caat.org.ar
I SALÓN "MIXTURAS TEXTILES"
Centro Argentino de Arte Textil
3 Oct – 31 Oct 2014
Buenos Aires, Argentina http://www.caat.org.ar
SALON NACIONAL DE ARTE TEXTIL
MUSEO ROMULO RAGGIO 2014
6 Nov – 26 Nov 2014
Buenos Aires, Argentina www.fund-romuloraggio.org.ar
X ENTIJUANARTE 2014
"Reconstrucción del tejido social a través del arte y la cultura" –
3 al 5 Oct, 2014
Tijuana, México www.entijuanarte.org
VI Concurso Nacional de Fotografía
"HILANDO LA MEMORIA: Los textiles de México"
10 Jul 2014 – 13 Feb 2015
Museo Nacional de Culturas Populares
México DF http://www.museoculturaspopulares.gob.mx/
The 9th International Shibori Symposium
Hangzhou, China
China National Silk Museum (Museo Nacional de la Seda)?
31 Oct – 4 Nov, 2014?
Organizan: Dr. Zhao FENG and Yoshiko I.WADA?
9ISS WAS A GREAT SUCCESS! Inspirational, Informative, Inclusive, and Reciprocal. A truly international event.
International TECHstyle Art Biennial 3 (ITAB)
San Jose Museum of Quilts & Textiles, California, USA
(Museo de Textiles de la Ciudad de San Jose – California, EUA)
http://www.sjquiltmuseum.org
2014 International Juried Exhibition
(2014 Exhibición Internacional con jurado)
The Center for Contemporary Art
Bedminster, New Jersey, USA ccabedminster.org
7 Nov – 13 Dec, 2014
New Quilts from an Old Favorite (Nuevas quilts a partir de una antigua favorita)
2015 Theme/Tema: Nine Patch (cuadro de nueve parches)
The National Quilt Museum
Paducah, Kentucky, EUA
5 Dec, 2014 to 31 Dec, 2016
Quilteros de todo el mundo están invitados a participar en esta XXII Competencia Anual, coordinada por el National Quilt Museum.
Quilters around the world are invited to enter outstanding quilts in the 22nd Annual Competition coordinated by The National Quilt Museum.
www.quiltmuseum.org/NQOF_2015.pdf
5th RIGA INTERNATIONAL TEXTILE AND FIBRE ART TRIENNIAL (Trienal de Riga)
Tradition&Innovation – Tradición e innovación
Theme: DIVERSITY& UNITY
Tema: Diversidad y Unidad
Organizado por el Museo Nacional de Arte Letón y Museo de Arte y Diseño Decorativo de Riga
Organized by the Latvian National Museum of Art/ Museum of Decorative Arts and Design, Riga
23 April–10 Jun, 2015
Riga, Letonia / Latvia: www.lnmm.lv
EXTREME FIBERS: Textile Icons and the New Edge (Íconos textiles y el nuevo borde)
Exhibición invitacional jurada de arte contemporáneo de artistas establecidos y emergentes de todo el mundo.
An invitational and juried exhibition of contemporary art from established and emerging textile artists from around the world.
Muskegon, Michigan, USA www.muskegonartmuseum.org
20 Aug – 1 Nov, 2015
CRAFT FORMS, INTERNATIONAL JURIED EXHIBITION OF CONTEMPORARY CRAFT
EXHIBICIÓN INTERNACIONAL CON JURADO DE ARTESANÍA CONTEMPORÁNEA
The Wayne Art Center seeks entries for its annual juried exhibition of contemporary craft
5 Dec, 2014 – 31 enero/January, 2015. Davenport Gallery, Wayne, Pennsylvania, USA
Abierta a artistas profesionales que trabajan en artesanía de barro, fibra, vidrio, metal, madera y/o técnica combinada.
Open to all professional artists working in clay, fiber, glass, metal, wood and/or mixed media crafts.
International Textile Art Biennial (ITA) 2015
Kunststichting Perspektief vzw (Art Foundation)
Cultural Community Center
Haacht, Belgium http://www.artksp.be
21 Feb, 2015 to 1 Mar, 2015
QUILT NATIONAL 2015
19th international juried exhibition of innovative contemporary quilts.
XIX exhibición internacional con jurado de innovadoras quilts contemporáneas.
Produced by the Dairy Barn Arts Center in Athens, Ohio. Works will be shown in a full-color catalog and will tour through the end of 2017.
Producida por el Centro de las Artes Dairy Barn en Athens, Ohio. Las obras serán impresas en catálogo a todo color y andarán en tour hasta fines del 2017.
Athens, Ohio, USA http://dairybarn.org
X American Tapestry Biennial 10
Kent, Ohio, USA
25 Sept, 2014 – 1 Apr, 2015
http://www.kent.edu/museum/index.cfm
Exploring Indian Textiles (Explorando textiles de la India)
2 Oct – 4 Dec 2014?2-4pm
Oxford University?Department of Continuing Education (OUDCE), Summertown, Oxford
—Silvia Piza-Tandlich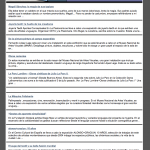 https://www.elpais.com.uy
MUVA Museo Virtual de las Artes, Uruguay