Estamos en proceso de investigación doble, pues no sólo estudiamos los sellos indígenas costarricenses, sino que también exploramos posibilidades en estampado sobre algodón.
We're in the process of double investigation, because not only do we study the Costa Rican Indigenous seals, but also explore possibilities in stamping over cotton cloth.

Cada joven escogió su propio diseño. Los sellos fueron hechos de materiales variados y pueden ser intercambiables.
Each youngster chose his or her own design. The seals were made out of various materials, and could be shared.
Terminamos las obras usando inconografía indígena legítima, la cual bordamos a la tela.
We finished the works using legitimate Indigenous iconography, which we embroidered to the cloth.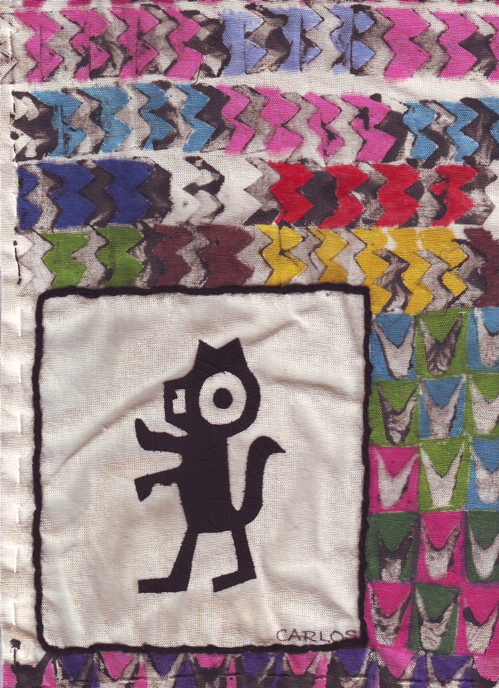 —————————————————
ESTE PROYECTO ESTA EN EXHIBICION EN EL MUSEO NACIONAL DE COSTA RICA HASTA EL 26 DE SETIEMBRE DE 2010.
THIS PROJECT IS ON EXHIBITION AT THE NATIONAL MUSEUM OF COSTA RICA UNTIL SEPTEMBER 26, 2010.